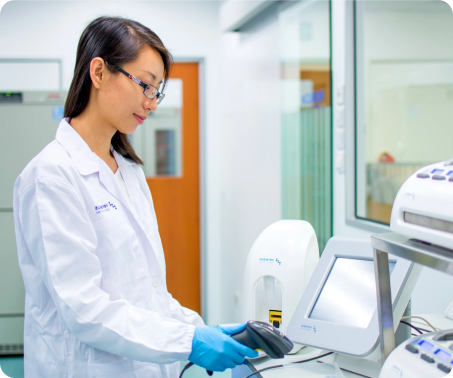 Company Profile
Veredus Laboratories is a global biotechnology and diagnostics company based in Singapore, developing, manufacturing, and distributing the highest quality products in compliance to ISO 9001 & ISO 13485 and services in the field of Molecular testing, Clinical Chemistry, Point-of-Care Testing, and Enzymes.
The Company was founded by Dr. Rosemary Tan in 2003 and has been engaged in the development of new molecular tests for the bio-surveillance of biological threats as well as the detection of pathogens in disease and food poisoning outbreaks over 18 years. In the COVID-19 pandemic, Veredus firstly launched the IVD COVID-19 test kit intended for the qualitative detection of nucleic acid belonging to SARS-CoV-2 which has been widely implemented in Singapore checkpoints and Airport terminals.
Since 2018, Veredus Laboratories has been wholly owned by Sekisui Chemical Co., Ltd., as the appointed sales distribution Hub for Sekisui Diagnostics' products. By combining distribution channels and synergies, Veredus Laboratories contributes to ASEAN customers in a broad range of advancing products and solutions expertise in diagnostic of diabetes, coagulation reagents and system, Syphilis testing. Veredus Laboratories will continue to embrace change and challenge new frontiers.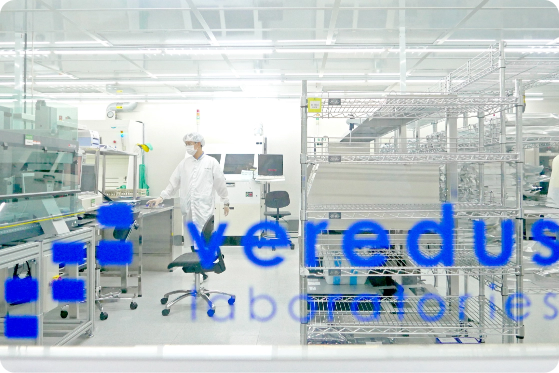 Vision
To innovate for a safer, better life
Mission
To deliver the future of diagnostics and surveillance, today Chief Executive Officer
Mamoru Takemura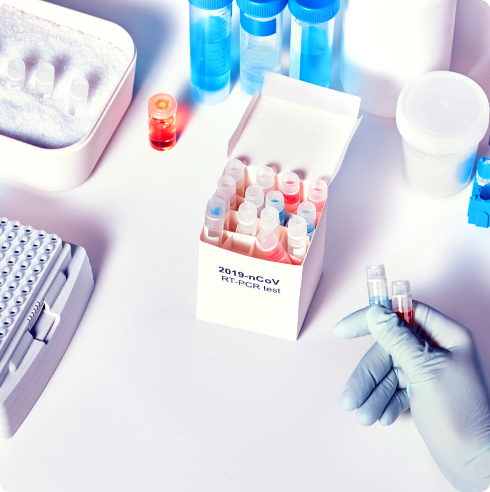 Quality Service / Assurance
Our Commitments
Veredus Laboratories ensures the quality of the manufactured COVID-19 test kits is maintained at the highest level. We had achieved regulatory approvals for these IVD test kits in Singapore, EU, Indonesia, Philippines and Thailand, while approvals are also pending from US FDA and other Asian regulatory bodies. These regulatory approvals represent the high-quality standards of the test kits. Innovation on assay development. We are certified with ISO 9001 and ISO 13485.
- Veredus incorporated
- Products include:
Malaria, Dengue & H5N1 Influenza Conventional PCR kit
- H5N1 PCR kit (designed by A*STAR) caught the attention of WHO
- Collaboration with European Semiconductor Giant to develop the Lab-on-Chip
- VereFlu™ launched
- Obtained ISO 9001 and ISO 13485 for VereID™ Biosystem
- VereThreat™ launched & now used by the Singapore Government for Biosurveillance of Biological Threats
- Launched VerePLEX™ Biosystem
- STM became Majority Shareholder
- Launched VereFoodborne™
- Launched VereMTB
- VereThreat™ Evaluation with Battelle Memorial Institute completed
- Launched VereTrop™
- VereFingerPrint™ enters the evaluation phase
- Announced the capability of VereFlu™ to detect H7N9 in addition to other subtypes
- Accuron Technologies became the majority shareholder
- Launched VereMERS™
- Launched VereVet™ with AVA
- Spotting of DNA on Microarray asset started operations
- International study published in the Journal of Clinical Microbiology validates VereMTB™ performance
- Launched VereMTB™
- Launched VereFever™ to test for 7 symptomatically similar diseases including Zika on 7 Sep 2016
- Launched VereFlu™ (improved version)
- Production and QC facilities started operations
- Veredus became fully-owned by SEKISUI CHEMICAL CO., LTD
- Launched VereBeef™
- Launched VereRT™ COVID-19 PCR Kit, VereRT™ ZeroPrep COVID-19 PCR Kit, ZeroPrep™ Saliva Collection Kit, VereCoV™ OneMix Detection Kit for VerePLEX™ Biosystem, Diagnostic Kit for Antibody IgM/IgG of Novel Coronavirus COVID-19, SGTi-flex COVID-19 Ag
- Supporting Pre-Event Testing (PET), Pre-Departure Testing in Singapore
- Veredus COVID-19 PCR Kits Receive Full-fledged Approval for IVD Use in Singapore