Biosurveillance
Swab Test at Checkpoints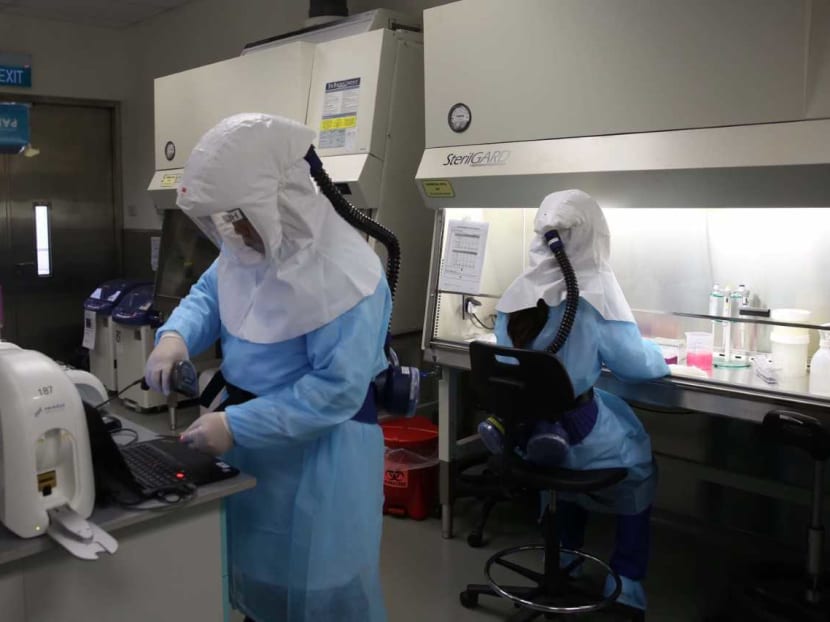 As Singapore cases surged, Veredus newly developed COVID-19 test kits were used to test swab samples collected at Singapore's checkpoints from Thursday (Mar 5), promising results within three hours.
"The COVID-19 swab test kit deployed at checkpoints allows us to test beyond persons who are referred to hospitals, and extend testing to lower-risk asymptomatic travellers as an added precautionary measure. This additional testing capability deployed upfront at checkpoints further increases our likelihood of detecting imported cases at the point of entry," said MOH.
"This is a rapid screening process to detect and intercept threats coming into Singapore," Ms Ong said.
MOH said that the swab test is meant to cover travellers entering Singapore who exhibit fever or symptoms of respiratory illness but do not meet the "clinical suspect case definition".
Swab samples are couriered from Singapore's land, sea and air checkpoints and transported to the HTX lab at the Pasir Panjang Scanning Station. The lab can handle up 200 samples a day, with a team of about 20 scientists on rotation.
In just 2 days, Veredus test kit detected its first positive case, Case 147
The Minister of Manpower and Second Minister of Home Affairs, Josephine Teo, announced on a Facebook post on the detection of Case 147, the first case that was detected with Veredus test kit after it was deployed to all checkpoints in Singapore.
References:
https://www.channelnewsasia.com/news/singapore/covid19-new-test-kits-swab-three-hours-12505658
https://www.channelnewsasia.com/news/singapore/covid19-coronavirus-lawrence-wong-iran-korea-italy-checkpoints-12494744
https://www.todayonline.com/singapore/covid-19-explainer-what-happens-when-traveller-required-take-swab-test-singapore-checkpoint